Smart home blog
All there is to know about the Apple Homekit smart home system
The term "smart home" has been gaining popularity in Hungary recently. The reason is that it has become a buzzword of the industry: it is easier to sell a property if it is "smart", i.e. it features automated and intelligent solutions. There is a hitch though: many buildings are termed "smart" today that, at best, comprise a few smart components which, ...
Read more
All there is to know about the Google Home smart home system
It has been often said that that smart homes are the future of the construction industry. The statement itself cannot be contested but there are some uncertainties regarding the "how", because there is a plethora of various smart home systems and devices on the market, of which more likely than not only the biggest, the best and those that can stand out from the crowd will be able to s...
Read more
Chameleon is a "system-independent smart home expert". This means it adapts not only to the weather, your rhythm of life and your mood, but also to the next generation of systems. Because it provides a rugged, flexible core infrastructure to which you can connect any manufacturer's product - anytime.
---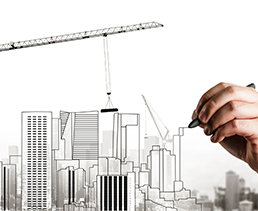 DISCOVER THE SMART HOME