Integrations
Instead of never-ending market competition Chameleon focusses on forging partnerships with the best and most important market players and on integrating their products into one single, homogenous system. By doing so we are granting significant liberty to our users who are free to choose from the devices and functions offered by a plethora of third-party vendors. We are also creating future-proof homes that will still be modern and secure in several years' time.
If you deploy a Chameleon system in your home you are always free to use the control unit, mobile application or function of another vendor at a later time. It would be cumbersome to do so if you were using the system offered by any other market player.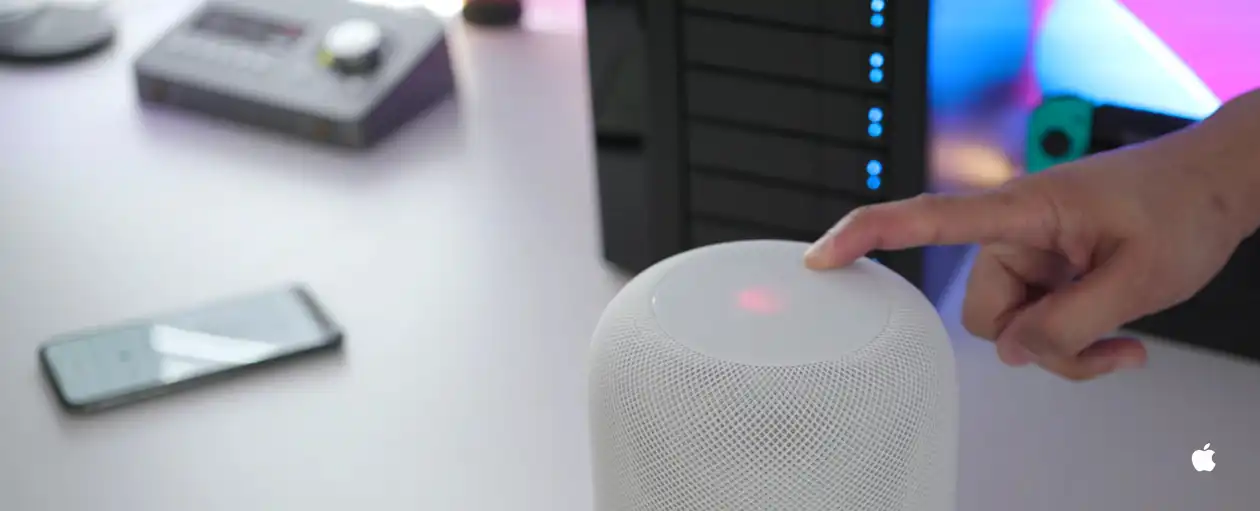 Apple
It is very easy to connect your Chameleon smart home to Apple Home Kit. After you have launched the app you simply name your individual devices and place the new icons on your Apple phone's screen. To facilitate remote access and the smart home control unit feature we recommend using an Apple TV.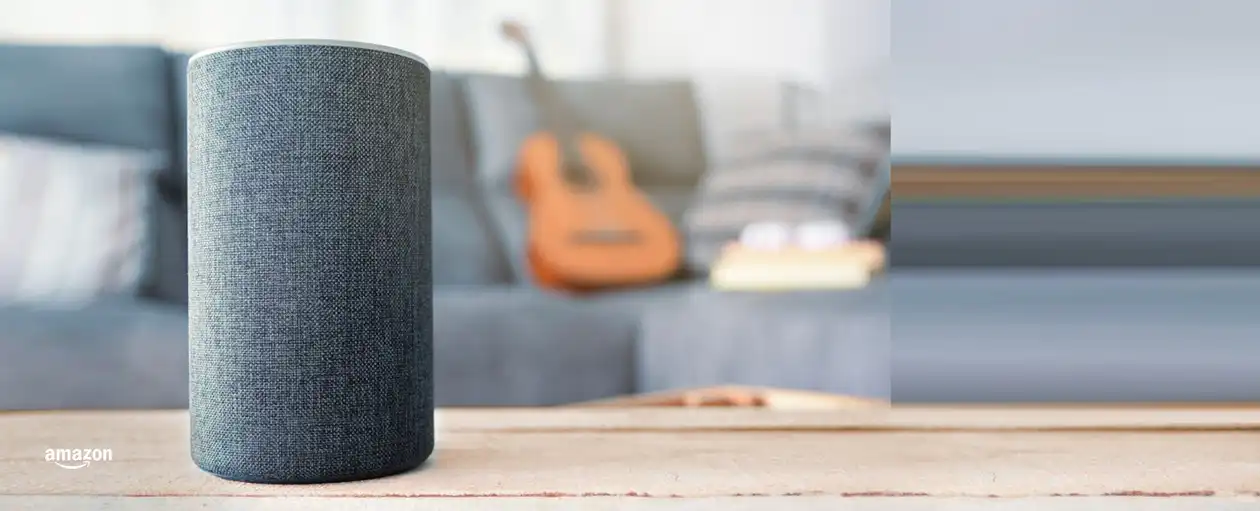 Amazon
In case you decide for Amazon Alexa integration you can connect the newly named devices to Alexa by the press of a button. At present, only lighting control is supported.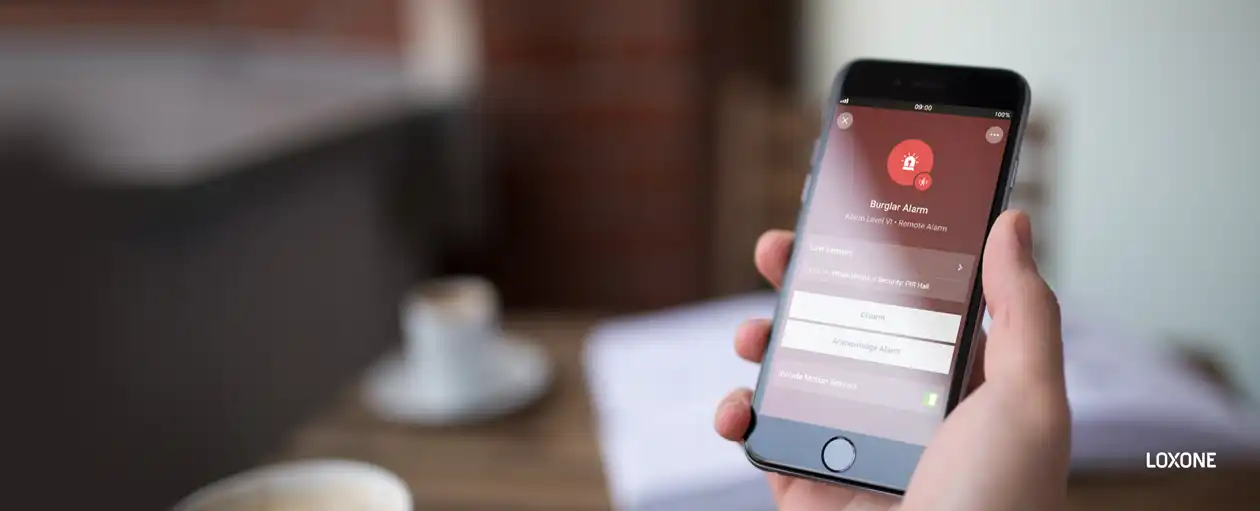 Loxone
Using Loxone's smart home system you can create more complex logic circuits, automatisms and rules with the devices of the Chameleon system and with previously integrated devices of other vendors.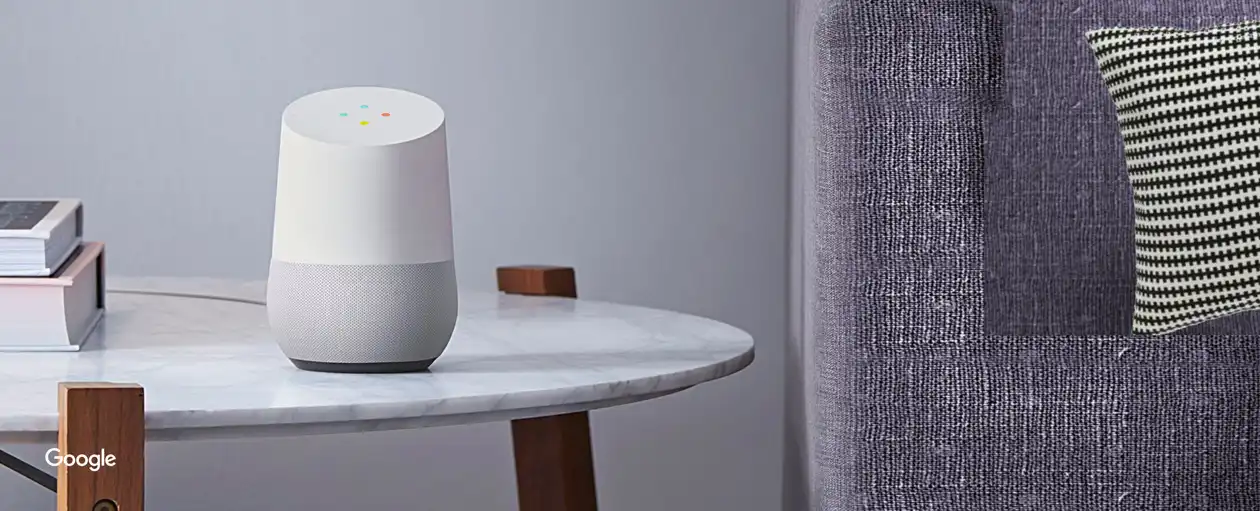 Google Home
Using Google Home, you can add devices to the system easily. A wall-mounted switch can be introduced to Google Home by a simple touch of a button and it will be accessible from your phone or via Google Assistant.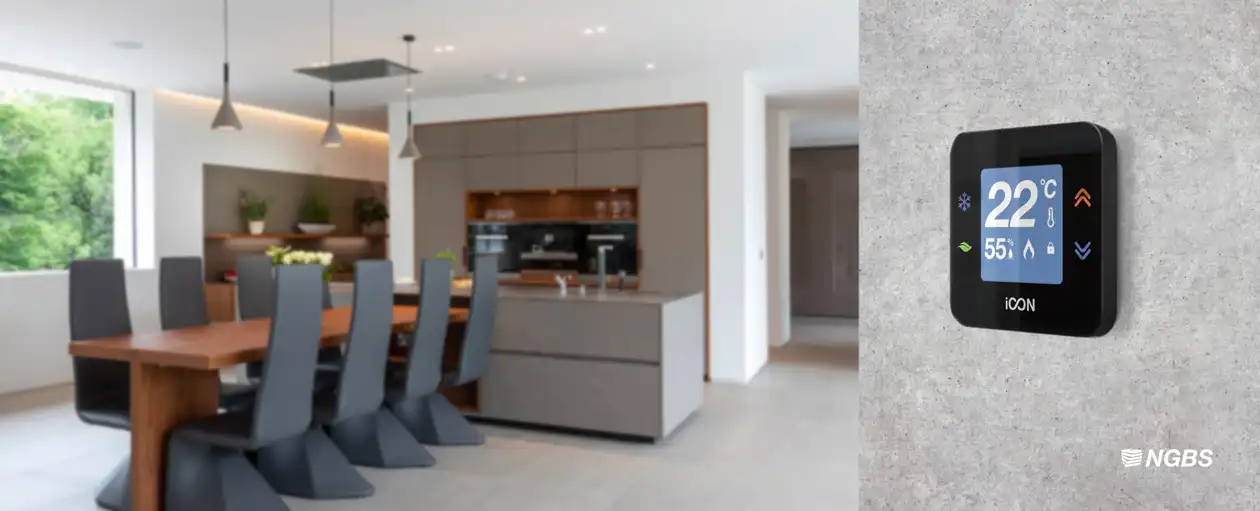 NGBS
Chameleon can connect to NGBS thermostats and, via NGBS control units, to entire heating control systems, making them accessible to other smart home controllers.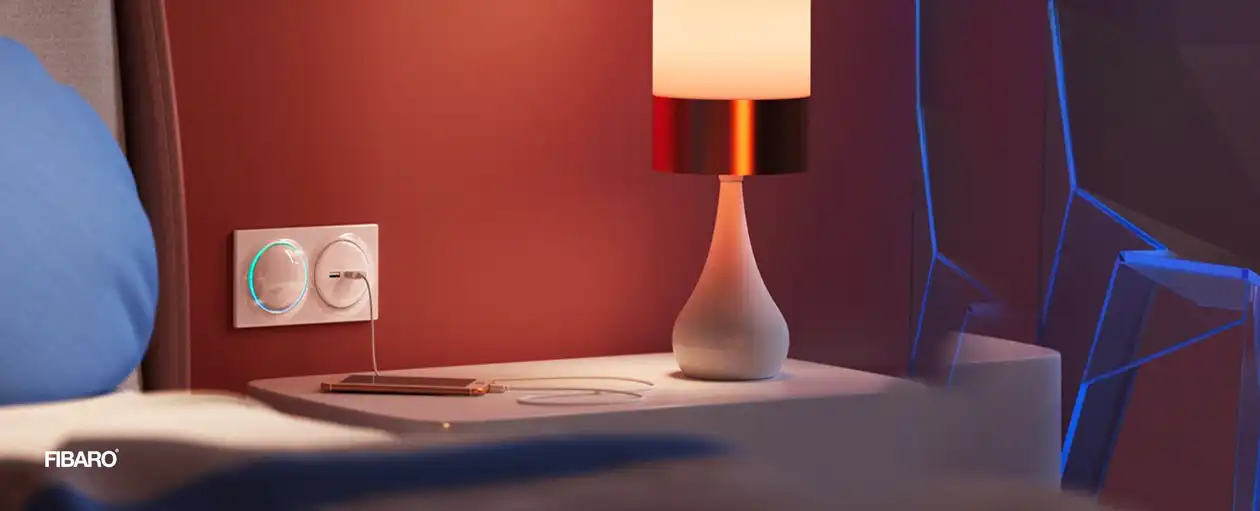 Fibaro
In the case of Fibaro integration Chameleon connects to the Fibaro smart home controller. The Chameleon enables you to connect the visually appealing wireless devices of Fibaro with other smart home systems (e.g. Apple Home Kit or Amazon Alexa).
Control – the way you like it
Your hands are not tied up because our proprietary app puts all the available features under your fingertips.

Traditional switch

Voice control Application

Smart devices

Automation
Move into our demo home to find out how it feels to live in a smart home
If you are not sure what aspects you need to consider at the design phase to make sure everything runs smooth with the Chameleon, come and ask for assistance. We are glad to help.